The end of another year is fast approaching and with it our Summer Holidays. We hope you all have a refreshing break and enjoy some fun times with your family and friends. As usual we will be closing the factory so please make sure you order any stock you think you will need. Remember that couriers need at least 3 days to deliver into the North Island so please order in plenty of time for those Christmas jobs so you are not left short.
THURSDAY 19TH DECEMBER 2019 – FACTORY WILL CLOSE AT 4.00 PM
WEDNESDAY 15TH JANUARY 2020 – FACTORY WILL REOPEN AT 7.30 AM
Our fax, email & Flo will of course still be available to you to place your orders and orders will be dispatched in a first in first out basis.
DONALD, VICKI, WILLIAM & THE TEAM AT CRAWFORD MOULDINGS
WISH YOU A MERRY CHRISTMAS & A HAPPY NEW YEAR
THE NEXT GENERATION
This year has been a cause for celebration for the Crawford Clan, with the happy arrival of the next generation. On the 19th April, Good Friday, William & Madi were blessed with the safe arrival of their baby boy, Rowan James Crawford. While arriving two weeks early, Rowan is a happy baby boy and his Mum & Dad, Grandparents & Aunts & Uncles spoil him.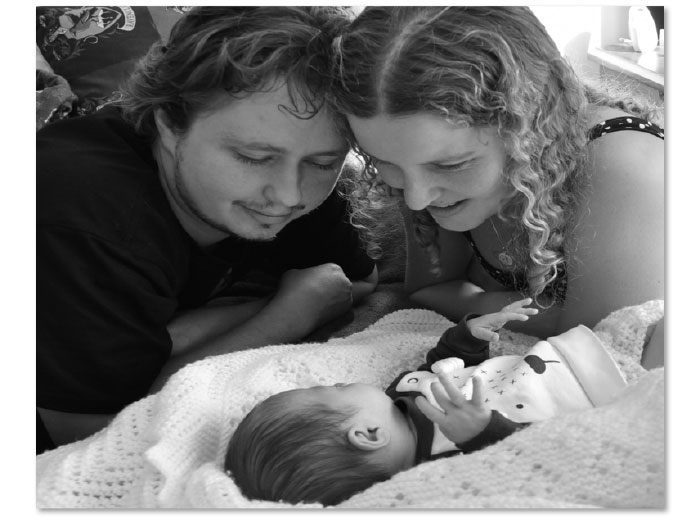 FIRE EVENT
We were very fortunate with the fast actions of William & staff member Kyle earlier this year when a fire started in our automatic spraying machine. Using up every fire extinguisher in the factory and then hosing the extraction unit with a high-pressure hose, they kept the fire under control until the arrival of the fire department.
Thankfully we had a secondary machine, and while this is slower and require more man power we were able to keep producing mouldings while William worked tirelessly to get the machine repaired, and operational again.
In our business fire is a scary prospect and we are thankful that the damage was contained and did not affect our operation too much.
This is what it looks like after you put the fire out.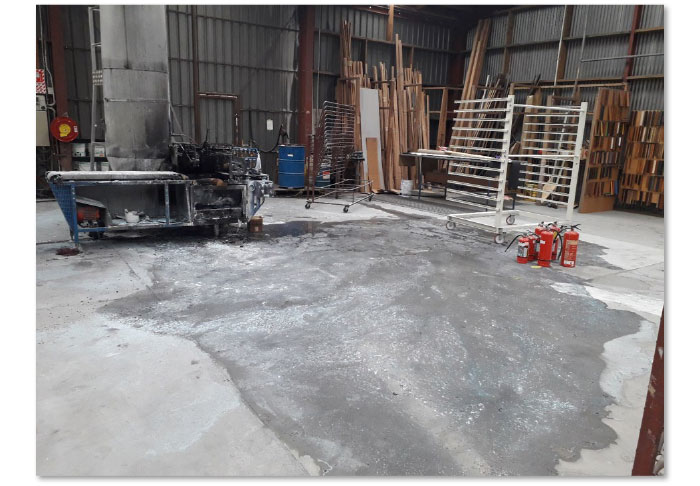 Crawford Mouldings are proud to be your Kiwi owned & operated manufacturing operation. We are here to continue supplying top quality products and "moulding to your needs".